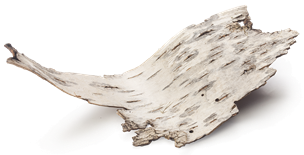 1
What does "pay what you want" mean?
At the end of each visit, I ask you, "how much would you like to pay for your visit?" The amount you tell me is the amount that goes on your invoice.
Many of you have asked for recommended rates for the visits. Working with what is covered by most insurance plans recommended rates are $240 for initial visits (90 min), $180 for follow-up visits (60 min), and $115 for acupuncture/cupping/massage sessions (60 min). But regardless of the service you book, I will still close the visit by asking how much you want to pay for the session.
3
What do I bring to a visit?
Please bring
Lab work, imaging, physicians' reports
Supplements and medications you are taking (or pictures of the bottles)
Pictures of skin or other issues to show progression
Insurance card (if you have one)
A mask
And please have a snack before coming, if you are coming in for acupuncture.
4
Is there parking available?
Yes! Please park in the driveway.
Please do NOT park on the side of the road, since it is a no parking zone and you may get a ticket.
5
What does a typical visit look like?
We start with you describing your chief complaint, then I ask clarifying questions about your symptoms, health history and lifestyle.
If anything requires a physical exam, we do that.
We decide on any further testing that needs to be ordered or performed on the spot.
We decide on treatments that you would like to try, and start something on the first visit.
I do further research after our visit to see if we should consider any other tests or treatments, and email you what I find.
6
What treatments do you have available in-house?
I have dry herbs, tinctures, salves and homeopathics available in-house.
I also have acupuncture needles, electrostim, moxabustion sticks, cups, acupressure seeds, massage oil and comfy cotton sheets for massages, and towels and wool blankets for hydotherapy.
I can also perform spinal adjustments, which doesn't require any additional equipment.
Supplements that we choose together are emailed to you, which, should you choose to order them, are shipped to your home or you can buy from a health food aisle or store.
7
Who can I bring with me?
Feel free to bring family, friends, and service animals. Depending on the nature of the conversation or treatment, we might have family wait in the waiting area for a bit, especially for older children and teenagers.
8
What methods of payment do you accept?
Pretty much anything - e-transfer to contact@georginanaturopathic.ca, direct billing to insurance, Mastercard, Visa, American Express, cash, cheque, food, a word of gratitude.
9
For which insurance companies to you offer direct billing?
Cowan, Johnson, Johnston, Manion, Manulife and Standard Life.
For other companies, you will have to pay up front and claim after the visit.
10
Do you provide home visits?
I provide home visits to patients who use wheelchairs and those with mobility issues because the clinic is NOT wheelchair accessible.
11
Is the clinic wheelchair accessible?
No, it is not. But I am providing home visits for patients who require an in-person assessment or treatment.
12
How do I get to the native plant garden?
If you follow the driveway to the left of the house you will arrive at the garden. There, you will find benches and grass paths that you can explore.
---
---
Is naturopathic care for you?
1
Do you dispense cannabis in your dispensary?
No, cannabis is not in the scope of naturopathic doctors at this time. Please see your medical doctor for medicinal cannabis.
2
What conditions do you help manage?
Pretty much anything that isn't an emergency and doesn't require surgery or IV.
Everyday complaints that haven't been addressed, such as acne, rashes, digestive complaints, colds and flus, cold sores, urinary tract infections, irritable bladder, incontinence, allergies, thyroid issues, blood pressure and circulation issues, arthritis, aches and pains, memory and concentration issues, sexual health concerns, anxiety and depression, hair loss, premature greying and menopause.
I have also stocked up on all the hard to find herbs for Lyme disease!
I provide supportive care for asthma and cancer to add to the treatment given by your MD.
I also love to support people who are in the process of becoming mothers - before, during and after. There is also the option of having naturopathic support at your delivery.
You can always just come in for a massage because you are long overdue for one.
3
What services will you have available in the future?
I love to hear your requests for treatments you would like to experience, since that will let me cater directly to you!
In 2022, I plan to start offering B12 injections, bioidentical hormones, and doula delivery-room support.
4
What are limits to confidentiality?
I am obligated to disclose information when:
presented with a subpoena
a patient has the intention to harm themselves or others
I diagnose a communicable disease on public health's list
being inspected by insurance
I suspect child abuse
---
---
2
How do I cancel my appointment?
Open the email that you received when you booked the appointment. At the bottom of the email, click the yellow-orange "Sign In" button. Under Appointments, select the appointment you would like to cancel. Press the red button "Cancel Appointment". Fill in the reason field, press "Next". Press the green button "Yes, cancel my appointment".
Or just text or call me at 647 990 3079 and I will handle it for you.
---
---
1
What safety measures do you have in place?
There is an automatic sanitizer dispenser outside the front door, and well as additional sanitizer inside the office. You can also wash your hands with soap and water in the washroom, if you prefer. Masks are available, if you forget yours. I will take your temperature using an infrared device before starting the visit. All areas of frequent patient contact, such as seating areas, tables, and equipment, are sanitized between visits. Bottled water is available and reading material is not provided; please access the wifi using the posted instructions instead.
2
Can you test for COVID-19?
Yes! I offer rapid antigen and antibody testing for asymptomatic individuals and provide offical letters with your result.
NDs do not have access to the drugs and devices to treat COVID-19. We can co-manage a patient with non-serious symptoms or provide support to COVID-19 patients post recovery.
4
Can you provide advice about whether or not to take the vaccine?
Since vaccines are out of my scope of practice, I cannot provide recommendations.