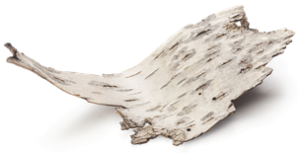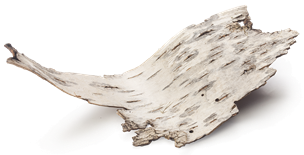 1
What does "pay what you want" mean?
At the end of each visit, I ask you, "how much would you like to pay for this session?" The amount you tell me is the amount that goes on your invoice.
2
Can you please provide a recommended rate?
$240 for the initial visit and $180 for follow-up visits allows me to cover my clinic costs, account for the time outside the visit spent on research and compilation of individualized treatment plans, and allows me to continue to provide the accessible pricing for those who need it.
Most initial visits require a few hours of additional work to avoid premature closure on your diagnosis, to ensure the recommendations you are getting are current based on the literature, and for sourcing products that are cost-effective, decrease pill burden, and do not interact with your existing medications.
If you are interested in how much is covered by your insurance provider, please contact them prior to the visit and ask about the maximums for initial and follow up naturopathic visits.
3
Is the clinic wheelchair accessible?
No, it is not. But I am providing home visits for patients who require an in-person assessment or treatment.
4
What do I bring to a visit?
Please bring
Lab work, imaging, physicians' reports
Supplements and medications you are taking (or pictures of the bottles)
Pictures of skin or other issues to show progression
Insurance card (if you have one)
5
Is there parking available?
Yes! Please park in the driveway.
Please do NOT park on the side of the road, since it is a no parking zone and you may get a ticket.
6
What does a typical visit look like?
We start with you describing your chief complaint, then I ask clarifying questions about your symptoms, health history and lifestyle.
If anything requires a physical exam, we do that.
We decide on any further testing that needs to be ordered or performed on the spot.
We decide on treatments that you would like to try, and start something on the first visit.
I do further research after our visit to see if we should consider any other tests or treatments, and email you what I find.
7
Who can I bring with me?
Feel free to bring family, friends, and service animals. Depending on the nature of the conversation or treatment, we might have family wait in the waiting area for a bit, especially for older children and teenagers.
8
What methods of payment do you accept?
Pretty much anything - e-transfer to contact@georginanaturopathic.ca, direct billing to insurance, Mastercard, Visa, American Express, cash, cheque, food, a word of gratitude.
9
For which insurance companies to you offer direct billing?
Cowan, Johnson, Johnston, Manion, Manulife (including OTIP) and Standard Life.
For other companies, you will have to pay up front and claim after the visit.
10
Do you provide home visits?
Yes, I provide home visits to patients who use wheelchairs and those with mobility issues because the clinic is NOT wheelchair accessible.
11
How do I get to the native plant garden?
If you follow the driveway to the left of the clinic you will arrive at the garden. There, you will find benches and grass paths that you can explore.
Is naturopathic care for you?
1
What conditions do you help manage?
Pretty much anything that isn't an emergency and doesn't require surgery or IV.
Everyday complaints that haven't been addressed, such as acne, rashes, digestive complaints, cold sores, urinary tract infections, irritable bladder, incontinence, allergies, thyroid issues, blood pressure and circulation issues, arthritis, aches and pains, memory and concentration issues, sexual health concerns, anxiety and depression, hair loss, premature greying and menopause.
I also love to support people who are in the process of becoming mothers - before, during and after.
2
What services will you have available in the future?
When I come back after my maternity, I will be offering vitaimn B12, D, K, folate, and mistletoe injections, and prescriptions for bioidentical hormones.
3
Do you dispense cannabis in your dispensary?
No, cannabis is not in the scope of naturopathic doctors at this time. Please see your medical doctor for medicinal cannabis.
4
What are limits to confidentiality?
I am obligated to disclose information when:
presented with a subpoena
a patient has the intention to harm themselves or others
I diagnose a communicable disease on public health's list
being inspected by insurance
I suspect child abuse
Not at this time, but please text or call to determine same-day appointment availability.
2
How do I cancel my appointment?
Open the email that you received when you booked the appointment. At the bottom of the email, click the yellow-orange "Sign In" button. Under Appointments, select the appointment you would like to cancel. Press the red button "Cancel Appointment". Fill in the reason field, press "Next". Press the green button "Yes, cancel my appointment".
Or just text or call me at 647 990 3079 and I will handle it for you.