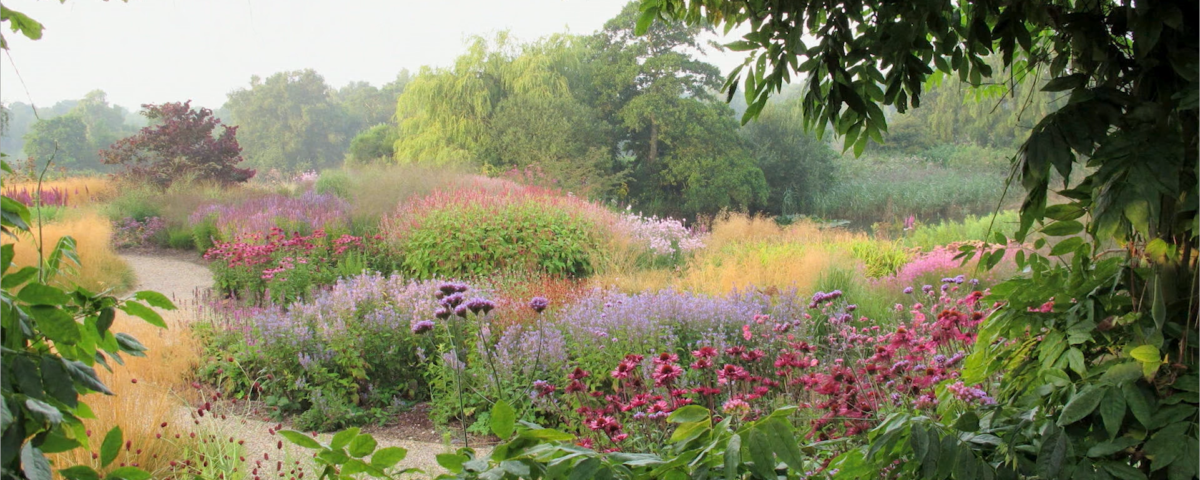 In the early days of designing my garden to qualify for the front yard recognition in Richmond Hill, I came across the idea of planting "what was meant to be".
I loved native plants, their elegant, dainty style, but I was competitive, I needed them to perform. In my search for creating the perfect colourful meadow, I fell in love with Piet Oudolf's work because of the show-stopping wow factor, which truly pushed the boundaries of how amazing a meadow can look – the meadow of dreams.
Piet's designs place a large emphasis on structure and using plants that look good in all seasons to create dramatic, colourful meadows and woodlands. I scraped through his books and design sketches to compile a list of Ontario native plants with these characteristics.
Most plants are linked for your convenience to my favourite tool, the Missouri Botanical database – please note the sun and water requirements, and toxicity when placing plants in your designs. For plants listed as "spp.", multiple species are recommended.
Plants marked with a "♥" are Piet's favourites, and are seen in most of his installations.
Arrange your plants either in blocks of the same plant or interspersed in a grass matrix, using the grasses Sporobolus heterolepis for sun and Carex pensilvanica for shade. Recommended number of plants per meter for full coverage is indicated in the brackets next to each plant, when available.
Now you can install your very own Piet Oudolf-tier garden that is also native, promotes biodiversity, and replenishes the local seed bank.
Use the map on can-plant.ca to find local native plant nurseries!
---
Contents
Palettes:
---
Flower Palette
Grass Palette
Ephemeral Palette
Bulb Palette
Fern Palette
Tree Palette
Shrub Palette
Vine Palette
Aggressive native plants that Piet suggests to remove:
Horsetail
Plantain
Mint (unless it is in an isolated location)
Tall goldenrod varieties
---
Book references
Dream Plants for the Natural Garden by Henk Gerritsen & Piet Oudolf
Gardens of the High Line by Piet Oudolf & Rick Darke
Planting: A New Perspective by Piet Oudolf & Noel Kingsbury